Fire Detection & Life Safety Systems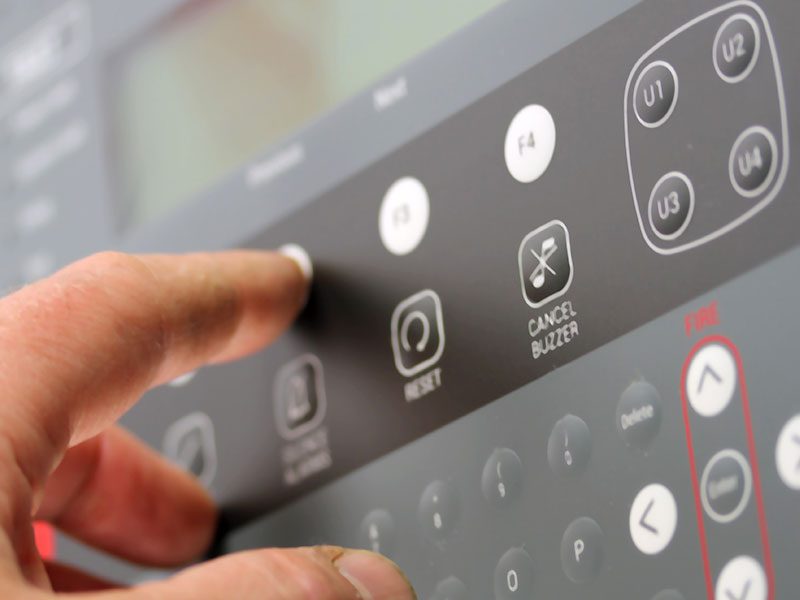 Early warning and detection of fires can help prevent from the loss of lives and also the catastrophic damage to businesses and properties fire can cause.
Kings designs, installs and maintains a wide range of fire detection, gas suppression and life safety system solutions to meet your specific requirements and budgets. We are confident that we can provide fully scalable, technical and cost-effective solutions to match the diverse expectations of our clients and improve the fire systems with minimal disruption.
Our system options include a full range of fire detection & life safety system solutions;
Fire Detection & Alarm Systems
Fire Suppression Systems
Video Fire Detection Systems
Disabled Refuge Systems
Disabled Toilet Alarm Systems
Public Address / Voice Alarm Systems (PA/VA)
Emergency Voice Communication Systems
Nurse Call Systems
Induction Loop Systems
You can have further peace of mind knowing that all fire detection & life safety systems we provide are designed, installed and maintained to meet the requirements of the BAFE SP203-1 accreditation scheme and all relevant British Standards.
Contact us for more information or download our full brochure here.
Maintenance & Service
We offer a maintenance and emergency call out service for any fire detection & life safety systems that we have installed or can look to take over the maintenance of existing legacy systems. Kings offer fully addressable essential integration of our solutions to ensure the best possible service is provided.
Fire Risk Assessment
At Kings we understand that gaining the correct advice is paramount when it comes to achieving compliance for fire safety within your building. The Regulatory Reform (Fire Safety) Order 2005 (RRO) requires a fire risk assessment to be carried out and the relevant records produced and kept for all premises with five or more employees. Kings can provide a fire risk assessment tailored to your building or business to make sure you comply with the law and to make sure your building or business is compliant when it comes to fire safety. Please contact us now for more information.
CPD Seminars
We understand that there is a growing need for professionals to undertake continuing professional development (CPD). The ever-changing landscape of fire safety can be challenging and difficult to understand, that is why in conjunction with our partner Honeywell Gent we can offer certified CPD seminars on fire safety. Whether you are a consultant in charge of the important task of designing a fire detection and life safety system or an FM / property manager in charge of large estates or just someone looking to gain knowledge on the fire safety sector, we feel the certified CPD seminars Kings offer have something for everyone. Please contact us now or click here for a brief overview of the CPD seminars Kings offers.
Kings CAD Design Services
Our team can transform your hand drawn sketches into specialised drawings from System Layouts to As Fitted Drawings; Zones Plans; New System Plans; Fire Escape Plans. As well as carrying out a Site Survey of your building to produce up-to-date floor plans or simply updating your existing drawings. Kings as a leading enterprise-level team are able to create New System plans if there are no existing plans, where we aim to produce the most efficient and effective systems in line with current regulations and laws.
Kings CAD Design Team is on hand with a wealth of experience and expertise in Fire & Security. Please contact [email protected] for more information.