Fire & Security CAD Design Services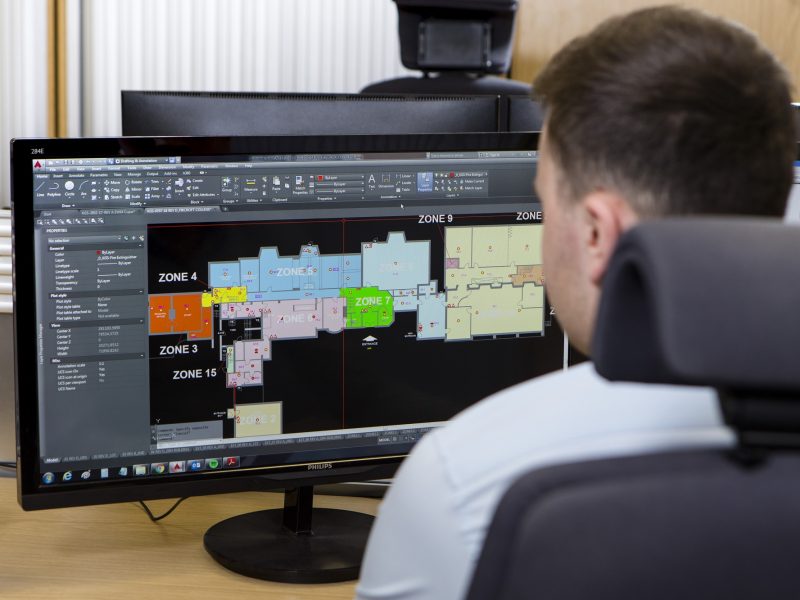 Based from our head office, Kings' CAD Design Team is on hand to transform hand drawn sketches into specialised drawings, or customisation of a standard template to your requirements. All drawings are produced to a high standard of quality and well laid out with attention to detail; ensuring accuracy and consistency throughout in its own style.
As well as carrying out site surveys, the team can produce up-to-date floor plans or simply update existing drawings.
We are specialised in Access Control, CCTV, Intruder Alarm and especially Fire Alarm System design layout. Here are just some of the services our CAD team can provide:
Design system layout and schematics
As fitted drawings
Floor plans and elevations
Fire zone plans
Fire evacuation plans: emergency exits, locations for muster points
Firefighting equipment layouts: positions and types of firefighting equipment, fire hoses, fire extinguishers etc
Download our quick Fire Safety Information Guide to understand the key points around fire precautions in England and Wales.